Categories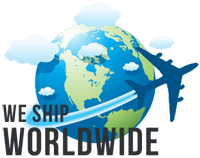 Terms & Conditions
Your use of this website is governed by the policies, terms, and conditions set forth below. Please  read the following information carefully. By using this Site or submitting an order for products or services, you indicate your acceptance of, and agreement to be bound by, the terms and conditions set forth below. If you do not agree to these terms and conditions, please do not use this Site and please do not submit  any orders for products or services.
These terms and conditions may be changed by Cardiology Outlet in the future. It is your responsibility as a user to periodically return to this page to review the terms and conditions for amendments. The amended terms shall take effect automatically the day they are posted on the  site. Your continued use of the site following any amendments will constitute agreement to such amendments.
Shipping & Delivery
Typically items weighing less than 50 pounds will ship via United Parcel Service (UPS). Standard ground delivery is generally used. Shipments via truck will normally be made for packages weighing over 50 pounds, over-sized packages, and delicate items requiring special handling.
Unless otherwise indicated, prices shown are F.O.B. point-of-origin, which is usually the manufacturer or our warehouse. For oversized packages among other conditions, a handling fee may be added to your invoice. The shipping and any applicable handling charges will be identified separately on your order.
Truck Deliveries
Certain items will be shipped via truck. The carrier is responsible for "tailgate delivery" only, meaning that drivers are only required to bring merchandise to the tailgate of their vehicle. It is the customer's responsibility to move merchandise inside of the location. If you do not have the facilities or personnel to unload truck delivered items, please advise us in advance so that we can make the required arrangements. Products such as examination tables that weigh over 200 pounds will often require additional delivery services, such as "lift-gate" and "inside delivery".
Incomplete or Damaged Orders Upon receipt of your order please inspect and count your packages. Have the delivery person note and sign for shortages or damage to the outer container on all copies of the delivery receipt. Do not refuse the shipment unless visible damage appears to be extensive.
Open all of the containers before moving the merchandise and check for damage to the goods. Should there be damage or shortages, immediately call us at (805) 419-5119. Hold on to shipping containers and packaging materials. Do not return the merchandise. We will assist you in arranging an inspection and filing a claim with the carrier.
Sales Tax
CA state orders are subject to sales tax. Shipping charges on this website are for US via ground shipping; For shipping to countries outside the US, you will be contacted for the additional charge.
Return Policy
In order to expedite your request to return merchandise the following information should be available: Reason for return, Model Number, Serial Number, Customer/Company Name and Invoice Number. Upon authorization of the return, please ship your items back to Cardiology Outlet at the address specified.
Requests for returns can be made up to 14 days after receipt of order, minus shipping and a 25% restocking fees. Cannot accept a return on any item after 14 days of the original purchase date. Custom orders are non-returnable.
All Shipping charges are non-refundable. For orders that received "Free shipping" or if the item was advertised as "Free shipping", our actual outbound shipping cost of the item will be withheld from your refund amount. Freight for returned merchandise must be shipped prepaid freight. (Collect shipments will be rejected).
Returns are subject to inspection to determine the condition of products prior to issuance of credit. A $20 per item inspection fee will be charged on all return merchandise that is found to be in an abused or unsanitary state. Credit will not be given for items damaged due to improper packaging or shipping damage.
Refunds If you would prefer a refund, it will be issued within 30 days after we have received, inspected, and approved the return. We will send your refund via the original payment method that you used to pay for the item.
Privacy Policy
Your privacy is important to us. All customer information is confidential and will not be sold or given to a 3rd party. Credit card information is kept private.
In the continuing effort to provide excellent service and to anticipate our customer needs and preferences, we may collect certain information to allow you to access our website. Typically, we will require this information the first time you visit our site. This Information may consist of anonymous statistics as you browse the site or of personal information that you provide to us.  Personal information includes such items as your name, e-mail address, country of origin, mailing address and the products and services we provide that you have an interest in.
By using our website, you expressly consent to the terms of this Website Privacy Policy. If you provide your personal information to us, you expressly consent to our use of it in accordance with this Website Privacy Policy. We do not collect personal information about you unless you provide it. We do not provide or sell the names and addresses of any site users to outside vendors. We do provide safeguards against unauthorized access to site user information. We collect, maintain and use customer information as required to improve products and services and to address customer needs. We will honor any user's request to be removed from a mailing list. If you would like to be removed from a mailing list, please contact us. We maintain confidentiality of the user information when using outside contractors for projects. Our website may contain hyperlinks to other sites. The Cardiology Outlet Website Privacy Policy does not apply to these sites.
Information Covered by this Website Privacy Policy
Statistics: The statistics gathered as you and other users browse our website will be used to help us determine site activity and usage trends, including, without limitation, how many users visit our website, what pages they visit, from what domains they come and what browsers they use.  We will compile this information for the purpose of improving the Cardioloty Outlet website and monitoring its performance. If you do not provide your personal information, you can still browse our site. We take all reasonable steps possible to insure the information you provide remains secure.
Cookies: In order to make your visit to our websites more efficient and enjoyable, we may use "session tracking," which enables our website to remember which pages you visited on our site and when.  Our website may save "cookies," or a functionally equivalent technology, to your local PC in order to accomplish this session tracking. Cardiology Outlet does not use cookies or the information obtained through cookies for any purpose unrelated to your activities on our websites.  We have no ability to obtain your personal information (e.g, your name, address and telephone number) through the use of cookies or any other electronic means via our website unless you supply that information to us through the registration process or by some other means.
Product Information
Prices shown on the Site apply to products and services on the Site. Price and availability are subject to change without notice. We attempt to display all products shown on the Site in an accurate manner; any errors, especially in price or quantity listed, are very rare and completely unintentional, will be corrected upon discovery, and if affects the value of the order, you will be contacted immediately regarding the difference or to be offered a full refund upon cancellation. Because of the technical differences in the equipment, we cannot be responsible for photographic differences in size, shape and color of the products. The receipt of an email order confirmation is simply a recognition that we have received your requested order, and does not constitute an offer to sell. We reserve the right to limit the quantity of any item sold, or prohibit a sale altogether, including but not limited to prohibiting sales to resellers.
Technical Advice Any technical advice offered or given in connection with the use of any products is an accommodation to the buyer without charge, and Cardiology Outlet shall have no responsibility or liability whatsoever for the content or use of such advice.
Copyright
All content included on this site, such as text, graphics, logos, button icons, images, audio clips, digital downloads, data compilations, and software, is the property of this site's owner or its content suppliers and protected by United States and international copyright laws. The compilation of all content on this site is the exclusive property of this site's owner and protected by U.S. and international copyright laws. All software used on this site is the property of this site's owner or its software suppliers and protected by United States and international copyright laws.
Disclaimer of Warranties and Limitation of Liability THIS SITE IS PROVIDED ON AN "AS IS" AND "AS AVAILABLE" BASIS. NO REPRESENTATIONS OR WARRANTIES OF ANY KIND ARE MADE, EXPRESS OR IMPLIED, AS TO THE OPERATION OF THIS SITE OR THE INFORMATION, CONTENT, MATERIALS, OR PRODUCTS INCLUDED ON THIS SITE. YOU EXPRESSLY AGREE THAT YOUR USE OF THIS SITE IS AT YOUR SOLE RISK.
TO THE FULL EXTENT PERMISSIBLE BY APPLICABLE LAW, THIS SITE'S OWNER DISCLAIMS ALL WARRANTIES, EXPRESS OR IMPLIED, INCLUDING, BUT NOT LIMITED TO, IMPLIED WARRANTIES OF MERCHANTABILITY AND FITNESS FOR A PARTICULAR PURPOSE. THIS SITE'S OWNER DOES NOT WARRANT THAT THIS SITE, ITS SERVERS, OR E-MAIL SENT FROM THIS SITE ARE FREE OF VIRUSES OR OTHER HARMFUL COMPONENTS. THIS SITE'S OWNER WILL NOT BE LIABLE FOR ANY DAMAGES OF ANY KIND ARISING FROM THE USE OF THIS SITE, INCLUDING, BUT NOT LIMITED TO DIRECT, INDIRECT, INCIDENTAL, PUNITIVE, AND CONSEQUENTIAL DAMAGES.
CERTAIN STATE LAWS DO NOT ALLOW LIMITATIONS ON IMPLIED WARRANTIES OR THE EXCLUSION OR LIMITATION OF CERTAIN DAMAGES. IF THESE LAWS APPLY TO YOU, SOME OR ALL OF THE ABOVE DISCLAIMERS, EXCLUSIONS, OR LIMITATIONS MAY NOT APPLY TO YOU, AND YOU MIGHT HAVE ADDITIONAL RIGHTS.